Funermostra offers a complete program of activities,,es,ACTIVITIES FUNERMOSTRA,,es,VALENCIA CITY,,es,SUNDAY,,es,Urban Art Contest,,es,Gaude del Rio bore,,cy,In front of the Palau de la Musica,,es,TUESDAY,,es,May to SUNDAY,,es,MAYO,,en,Opening,,es,in the Palace Exhibition,,ca,This exhibition will bring together in one space,,es,the exhibition dedicated to,,es,and contest finalists,,es,Urban art,,es,Bye,,es,both driven by the Goodbye Cultural Magazine,,es,Albia driven photographic exhibition Funeral Services,,es,audiovisual project,,es, during the 3 days of the event.
Gala Dinner Funermostra 2019
The next 23 May the HEMISFÈRIC (City of Arts and Sciences of Valencia), Funermostra hold its "GALA DINNER".

An opportunity to network in a more relaxed way in a landmark framework.

Buy tickets Gala DinnerFunermostra 2019

XV Funermostra Awards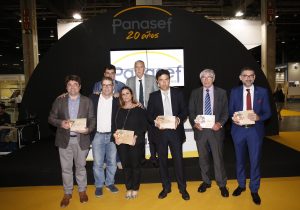 Awards are given XV Funermostra, where those proposals that are committed to innovation and research in the different professional sectors that make up the Fair show. These awards are divided into two different categories:
INNOVATOR ITEM: The product meets innovation characteristics whose launch is presented at the fair. It is important that was not even on the market and submitted for the first time in FUNERMOSTRA 2019.Para to compete in this category is necessary to mark in the application which is the mission and the differentiating value of the product on the market to be considered innovative.
*Deadline to register the product: 13 to May 2019
Innovator itemRegister your innovative product
BEST STAND: Win the exhibiting company that according to the public deserves the prize, by design and / or functionality.
Roundtable PANASEF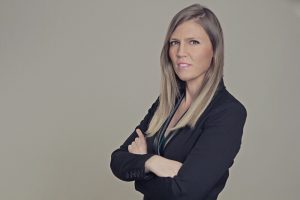 Cristina Cantero discuss Fresneda Crisis communication at the stand of PANASEF. Cantero has a degree in Journalism from the Complutense University of Madrid and Master in Economic Information at the University of Zaragoza. With 10 Years of experience, currently it deals with visibility and enhancing the reputation of companies and multinational organizations and to prevention strategies- protocols crisis, drills, training- and manage crises leading companies in various sectors.

Joaquín Araujo Conference.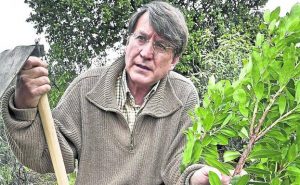 Joaquín Araujo is naturist, Writer, director and screenwriter, screenwriter, lecturer, farmer. Is, also, regular contributor to the 'Cultural Goodbye' Magazine in environmental issues. His lecture in Funermostra 2019 It will focus on new concepts of cemeteries. This paper will present what projects they are working in this direction and will are a particular case in which it is actively collaborating: Cemetery Garden of Alcala de Henares is called the Forest of Life.
Thursday 23 May at 11.30 hours in the Plaza de PANASEF
III Edition Urban Art Contest 'Adiós?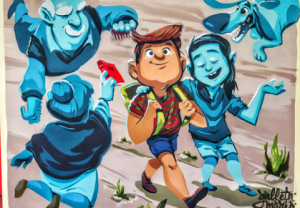 The

magazine Adiós Cultural

, editada por Funespaña, He has called the

III edition of the Urban Art Contest 'Adiós?'

to be held the day 18 next May in the River Turia, in Valencia. This action will take place throughout the day in the area adjacent to Palau de la Música where,,es,selected artists,,es,Among the many received,,es,They perform their work live,,es,your goal is,,es,According to the organizers "give importance to the vision of young people on death,,es,resorting to a form of expression that we have much to say as a conduit and as artistic realization,,es,The three most interesting projects will share a total of,,es,euros,,en,and his final works will be exhibited to the public at the exhibition,,es,two days later,,es,It will open in Palau de l'Exposició Valencia title,,es,"Cultural Exhibition on the Life and Death",,es 8 Selected artists will perform their works in directo.Esas works will be exhibited in Funermostra, at Feria Valencia, during the three days of the event. An opportunity to sensitize society about death, as another phase of the cycle of life.
Contest: 18 May in the river.
Exposition: 22 de mayo en Funermostra.
'Living with enthusiasm', a presentation by Victor Kuppers.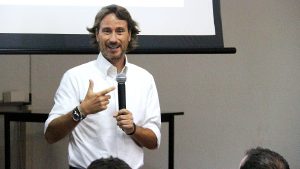 Victor Küppers

, coach, writer and lecturer, Funermostra exhibited in a fun way, practical and emotional key fundamental to develop the potential of each person. his sessions, followed by hundreds of people, They revolve around human principles and values, the importance of fighting every day to be a better person and the need to live joyfully, delusion, enthusiasm, generosity and greatness of our personal and professional life.
Friday 24 to 12.00 hours in the Plaza de PANASEF
Conference Dario Loinaz.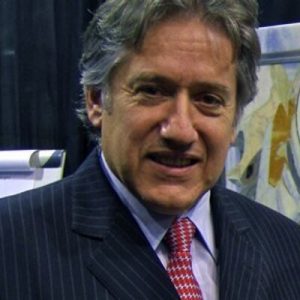 How to mount a funeral chapel? Using new technologies in service? How to renew a mark in the sector without losing the original identity? All this talk

Darío Loinaz, an international consultant in the funeral sector in 26 countries

and author of several books on emotional marketing. Loinaz will give an interactive conference in which he will talk about the products that are most likely to make it onto the market,, how to export beyond Spain,, and how to apply new technologies to products and services. .
Wednesday 22 to 16 hours in the Plaza de PANASEF
Tasting rice

Memora and undertakers Provincial Guild of Valencia sponsoring this activity promoted by the Valencian cuisine through one of its most traditional dishes. This Mediterranean tasting dish par excellence will take place the second day of the Fair in Hall itself.

Culture in the city

The 15th edition will FUNERMOSTRA a cultural aspect which will stage the city of Valencia on various activities that aim to seek a change in the perception that citizens have the fact of death.

Further...
We will have guests from various countries. At the moment among which are Germany, Portugal, Slovakia, Italy, Brazil, Costa Rica, Argentina and Mexico.