Visit FUNERMOSTRA from 24 th to 26 to May 2017.
Sectors and products presents in Funermostra: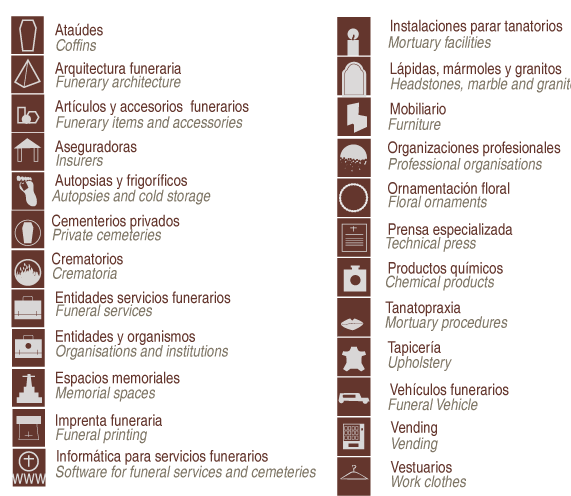 Schedule
Wednesday 24 th and Thursday 25 th May 10:00 a 19:00h.
Friday 26 th May 10:00 a 15:00h.
Tickets
FUNERMOSTRA input is restricted to trade visitors. It is free upon accreditation.
Hotels Funermostra
The following shows the information available hotels in Funermostra. Prices valid for reservations made through:
Viajes El Corte Ingles (Office of the Fair)
Phone: 96 386 1358
Mail: feriavalencia@viajeseci.es
How to get a visa to go to Feria Valencia?
VISA APPLICATION
Discounts on charge
For these descuentes, They must first register as a visitor
How to get there?
On the website of the bus network, Metro and tram can plan your route to the Feria Valencia.
RED PLANE EMT
METRO / tramway
During your stay in Valencia
In recent years, Valencia has consolidated its cultural and leisure to stand as one of the first Spanish and European cities to meet a great heritage and a clear commitment to the art and the future. You can learn about the different deals that exist in the city in the tourist offices or on their website.
Valencia Tourist Office