[su_highlight background="#8d1a0e" color="#ffffff"]INTERVIEW WITH CARLOS QUINTAS, COMMERCIAL DIRECTOR PARCESA[/su_highlight]
[su_spacer]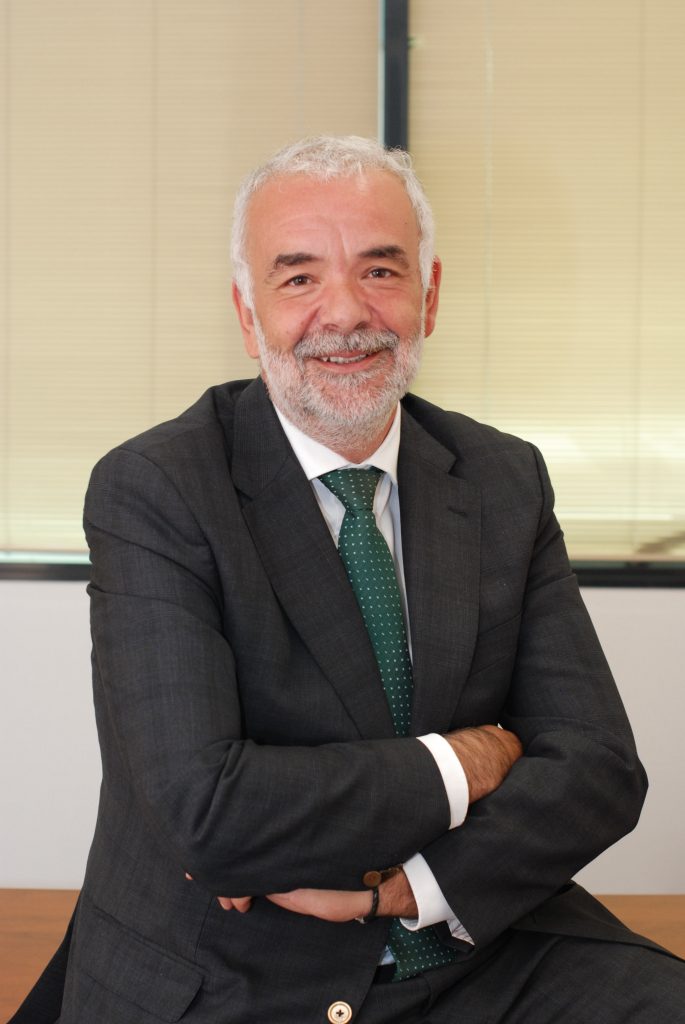 Carlos Quintas Jimenez joined Parcesa ago 18 years, which today manages a sales team of nearly 50 people. His experience allows him to explain to us how the funeral industry has evolved around this time and the current challenges of your organization.
Question. Parcesa is the Premium Sponsor of the 15th ED Funermostra, Why think important to collaborate in trade shows like this?
Answer. We find it interesting to go to Funermostra because it is one of the most important events of the sector in Spain. we have been in previous years and worth sharing experiences and concerns affecting the sector and enable better address future challenges.
P. Funermostra is fair reference products and funeral services in which all developments and trends are presented. What do you expect to find in this edition of Funermostra?
R. You need to know and understand the latest trends inside and outside Spain. It is always enriching to know new ideas to help us move forward in our quest and goal of continuous improvement.
Funermostra is an excellent opportunity to exchange views with other professionals in the funeral industry and discuss issues that are of common interest. Regulatory disparity in health Mortuary in the different autonomous communities, difficulties and transit procedures between these, are present scenarios that we should jointly address.
P. You are a leader in the sector, innovates and improves services every day. How important is innovation for Parcesa? Do you have special relationship with the environment?
R. Both innovation and reducing the environmental impact of our activities have been important aspects since its inception to Parcesa. In recent years, incorporating new technologies into our procedures has allowed us to be more efficient and, so, provide better quality service to families who trust us. Caring for the environment is present in all areas of our organization. crematoria with a pointer filter system which results in virtually zero emissions. Optimization of energy expenditure in light and gas consumption of cremations in more than one 21%; tanatorios systems and installations gray water recovery; recycling of metal waste from cremations; coffers and ecological urns are part of our daily lives. Another initiative with a magnificent reception are trees of memories, we offer in the wake rooms for relatives and friends planted in the memory of your loved one.
P. What is most important to you when you lend service?
R. Above all, is the welfare of people. Families come to us in a very delicate moment and they feel very vulnerable. Our job is to alleviate your pain making them feel clothed, accompanied and safe at all times. They should feel that they are in good hands and that we will help them through respect, keeping them strong ethical commitment. For that, we have a very professional team, ethical and human values ​​that ultimately transcend and are perceived by families.
P. Parcesa born more than 25 years, How you define your company? How has it changed over the years?
R. The essence of our values ​​as an organization and our dedication to service has not changed. Would say, rather, which has established. Both, obviously there have been changes and I think for the better. and wrong 18 years in Parcesa, I've seen has professionalized the funeral industry and understand that we have contributed to it greatly. The first funeral women worked here. Luckily today there are many in this profession, but years ago this was something very new.
In Parcesa also have increasingly prepared equipment and make a continuous effort to improve their training, understanding that benefits the personal and professional development of our workers and families who place their trust in us.
Our ongoing challenge is to achieve excellence in everything we do. Thanks to our efforts, We have achieved great recognition in the autonomous communities we serve and are confident that the quality of our services and facilities are also recognized throughout Spain.