Eternal Innova SL, It is located in Valencia and dedicated to the development of technological projects, with a very creative team. its main virtue is to contrast ideas with professionals in the funeral sector. Fruit of this work, is born digital table tactile for signatures, condolences and offerings.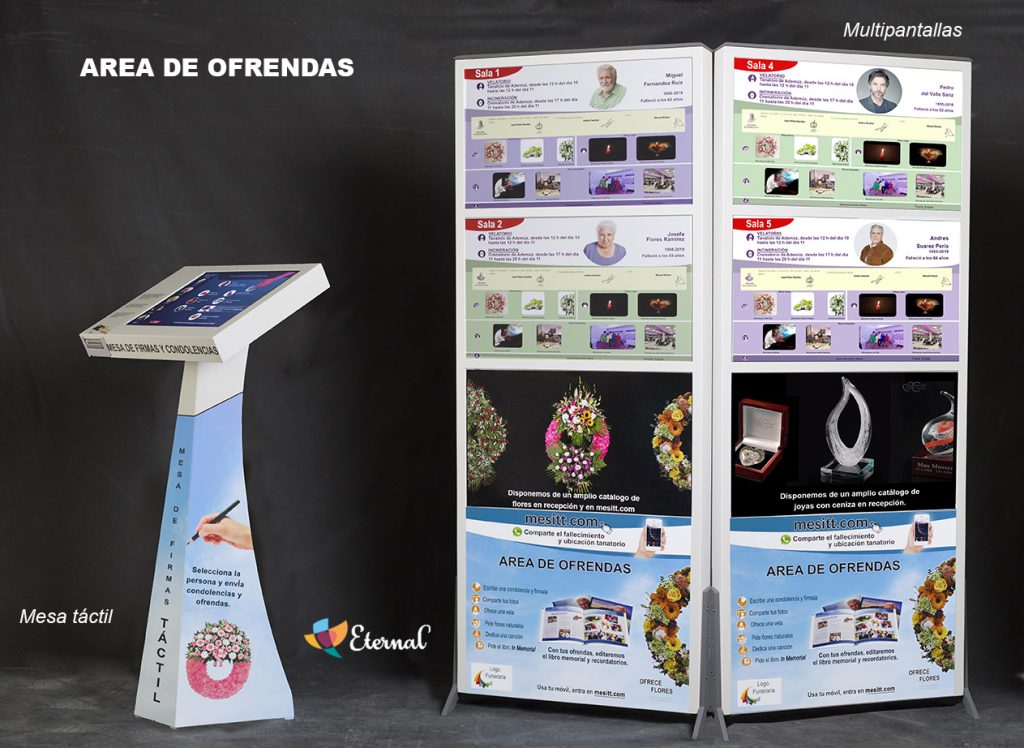 Eternal Innova incorporates into his daily work this novelty, whose utility will upgrade the sector, and adapting new technology services Death. This will offer families a personalized book containing, among other, the list of attendees registered, condolences and itinerary. You may also deliver digital book memorial with all the affection they have invested (condolences, songs, fotos, candles, flores, etc.).
Gym in eguisheim, sports complex – (upper rhine) magnum oxandro 10 buy bodybuilding steroids, steroids for sale in france eritrea focus.
The table digital touch signature is unique and makes the public interact so simple touch, even if the user does not have experience with technology modern.
Likewise, Innova offers the funeral Eternal one Offerings area where in a space common, and accompanying digital touch table, installed devices multiscreen showing immediately all the offerings that the public dedicated to each deceased. Free screens, emit constant advertising and automatically it is located in the bottom of the multiscreen.
To take advantage of this service, is not necessary investment by the funeral and, also, maintains a permanent customer service the 24 h.
Eternal Innova and aims to generate benefits for the sector. That's why it pays to show 2.000 % spending the maintenance fee for this service. It is a unique product without competition.
In Funermostra will be glad to show it personally.
explanatory video: www.lamesatactil.com