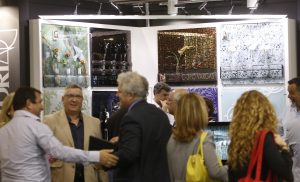 The competition, which consolidates its position as the main event of the funeral sector in Spain,,es,featured exhibitors from Spain,,es,Among its parallel activities he highlighted the completion of the annual meeting of the Council of Senior Management of the FIAT-IFTA,,es,the International Association of the funeral industry,,es,also he offered a conference on the future of funerals in different markets around the world,,es,PANASEF carried out a full program of lectures including presentation highlighted the Decalogue the funeral industry,,es,which it was attended by the Minister of Economy Sustainable of Valencia,,es,last day of the event,,es, contó con empresas expositoras de España, Germany, Belice, China, United States, India, Italy, Mexico, Países Bajos y Portugal. Entre sus actividades paralelas destacó la realización de la reunión anual del Consejo de Alta Dirección de la FIAT-IFTA, la Asociación Internacional del sector funerario, que además ofreció una jornada sobre el futuro de los funerales en diferentes mercados del planeta. Moreover, PANASEF llevó a cabo un completo programa de ponencias entre las que destacó la presentación del decálogo del sector funerario, que contó con la presencia del conseller de Economía Sostenible de la Generalitat Valenciana, Rafael Climent.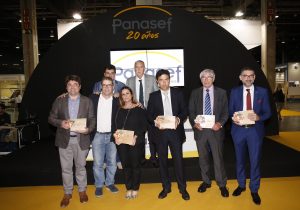 El viernes, último día del certamen, It was delivered in PANASEF Square FUNERMOSTRA awards after a popular vote held telematically among visitors,,es,The result of the vote revealed as the best product for this edition of Funermostra Genetic Legacy Stewardship DNA-Narbón,,es,As regards the best stand corresponded to Interfunerarias,,es,Narbón also won the award for innovative company and innovative product for its 3D Memories,,es,a printing system ashes 3D,,es,the award for sustainable product corresponded to the ozone disinfection system introduced by Anathomic Solutions,,es,As colophon to FUNERMOSTRA,,es. El resultado de la votación reveló como mejor producto de esta edición de Funermostra el Legado genético-Custodia del ADN de Narbón. Por lo que respecta al mejor stand correspondió a Interfunerarias. Narbón logró también el galardón a la empresa innovadora y al producto innovador por su 3D Memories, un sistema de impresión de cenizas en 3D. Finalmente, el premio al producto sostenible correspondió al Sistema de desinfección por ozono presentado por Anathomic Solutions.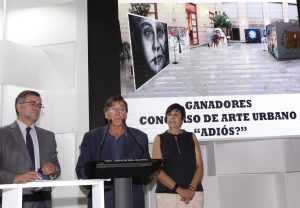 Como colofón a FUNERMOSTRA 2017 Funespaña booth hosted communication of the winners in the contest of urban art "Goodbye,,es,organized by the magazine Cultural Goodbye,,es,The naturalist Joaquín Araújo,,es,by the journalist and writer Nieves Concostrina were responsible for revealing the jury's verdict,,es,whose decision the technical criteria combined with the popular vote held throughout the week at the Palau de l'Exposició of Valencia,,es,within the cultural exhibition on the life and death closed on Sunday,,es,The winner was the urban artist Eneko Azpiroz,,es,for his work "Beginning and ending",,es,a composition of a "shocking realism",,es,according to Araújo,,es?", organizado por la revista Adiós Cultural, editada por Funespaña. El naturalista Joaquín Araújo, junto a la periodista y escritora Nieves Concostrina fueron los encargados de revelar el veredicto del jurado, cuya decisión combinó los criterios técnicos con la votación popular realizada durante toda la semana en el Palau de l'Exposició de València, dentro de la Muestra cultural sobre la vida y la muerte clausurada el pasado domingo. El ganador del concurso fue el artista urbano Eneko Azpiroz, por su obra "Principio y final", una composición de un "realismo estremecedor", según Araújo. In second position was "natural cycle of life",,es,Raúl Moreno,,es,while third place went to "A new road",,es,Mónica Gómez,,es,It has established itself as the leading trade forum of the funeral sector in Spain,,es, de Raúl Moreno, mientras que el tercer lugar correspondió a "Un nuevo camino", de Mónica Gómez.