València, 1 July 2021.- Funermostra, International Fair Funeral Products and Services, will hold its next edition of 20 nd to 22 October at Feria Valencia has reinforced its international promotion with the presence these days at the Tanexpo contest in Bologna. The transalpine appointment serves as a meeting point for international operators as well as for the main Italian producers and service companies, with which it becomes an appropriate forum in which Funermostra promotes its wide portfolio of services both among the exhibitors present and the visitors expected these days in the Lombard city.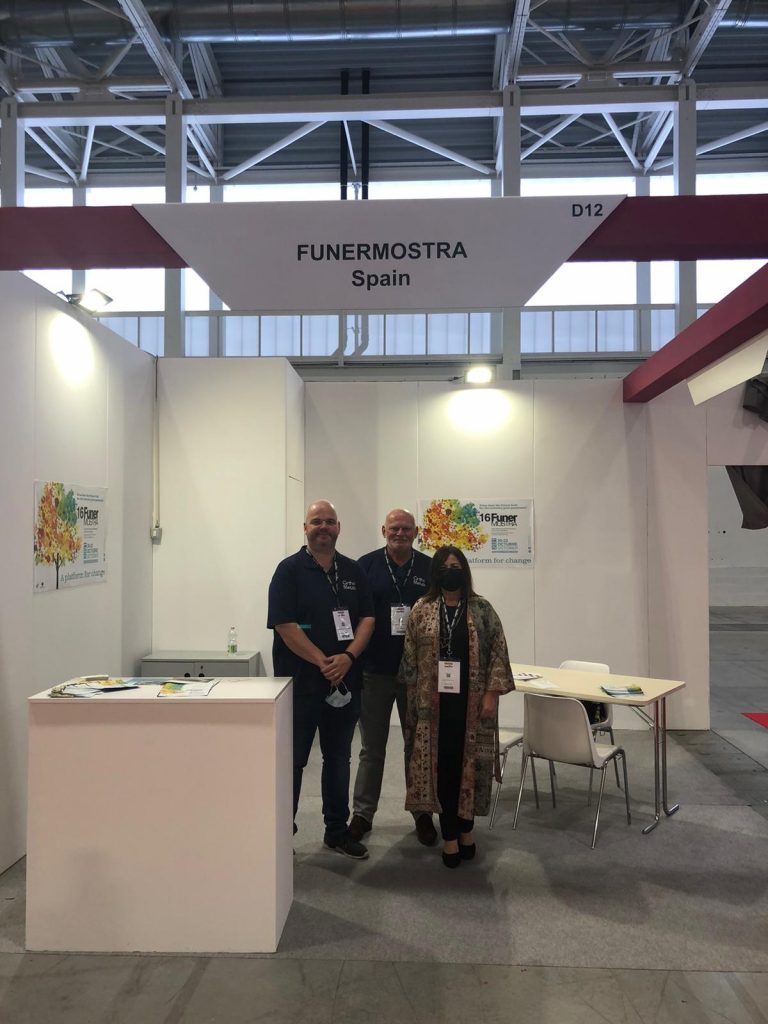 In this sense, The Feria Valencia event has its own stand in the Tanexpo venue that becomes a meeting point for Spanish visitors and exhibitors who are in Bologna as well as for all those international professionals from the funeral sector who are interested in learning more details of the call for Feria Valencia next October.
In this promotional action, Beatriz Colom -director of the contest and who is these days in Bologna- plans to hold different work meetings with different international groups that have shown their interest in participating in Funermostra. It should be remembered that the Feria Valencia event has a strong international character. In its last edition it received professional visitors from more than thirty countries.