Indusauto introduced into the market electric hybrid hearse (Hybrid Electric Hearse: HEH) Y It comes to presenting it to Funermostra 2019.
The innovative and stylish Kassia funeral carrozado by Indusauto since the mid 2018, can provide funeral services respectful to the environment and added value in its hybrid version.
Kassia is carrozado base using a saloon of high performance, specifically, on the chassis of the Ford Mondeo (MK5) SW, the allowing in its hybrid version have the combination of an engine gasoline specially developed 2,0 liter, with an engine electric 88 Kw. In combination, the Ford Mondeo Hybrid delivers power total of 187 CV. The hybrid engine achieves low fuel consumption and minimum CO2 emissions, compliance with European standards and regulations of large cities aimed at reducing pollutant emissions.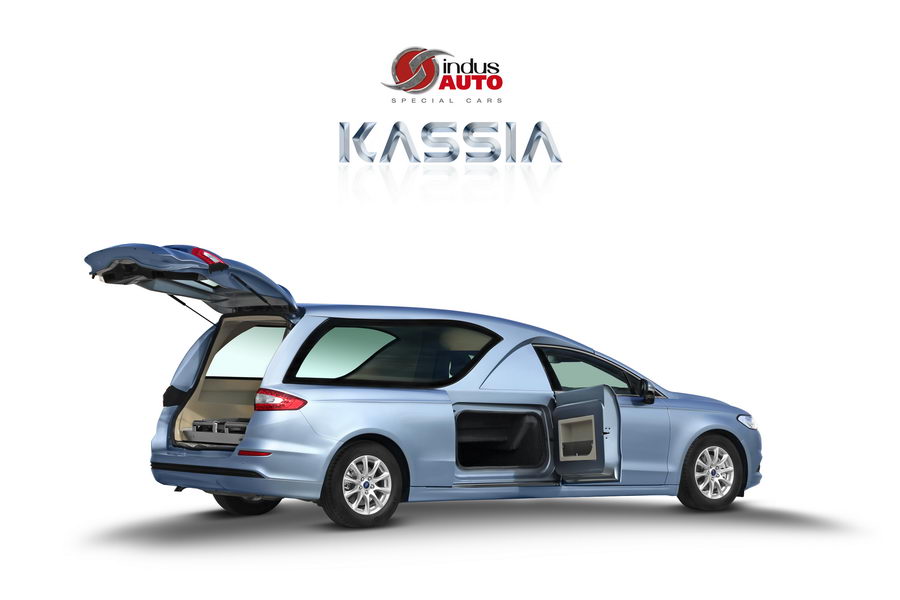 For the funeral professional, Kassia Hybrid It is a ceremonial hearse value added, with guarantee quality and service at national and European level provided by the Spanish manufacturer INDUSAUTO.
Kassia Hybrid allows ceremonial provide services silences and clean electric drive mode, It allows us full mobility in urban areas of cities where traffic is restricted to vehicles exceeding the emission of polluting fumes. But thanks to its powerful gasoline engine combined, enjoys maximum autonomy for transfers over long distances and consumption Diesel engines below.
The funeral Kassia stands out for its attractive bodywork in "Composite" prevents corrosion and excess weight, a large and versatile interior allowing different finishes and extra equipment such as lifts caskets, platform removable, automatic curtains, Led lighting IH, inter alia.