Be speaks volumes of electric and environmentally friendly vehicles and in the year 2040 will be mandatory. Marco Workshop have been advanced to the future: and they take years manufacturing platforms Ecologic trucks.
its manufacturing line electric platforms is completely ecological and They will be showing in the next edition of Funermostra. In addition to helping the planet stay clean, collaborate with municipalities and businesses comply with Law on Prevention of Occupational Hazards and Health, what is more important, They help cemetery workers to avoid injuries and accidents.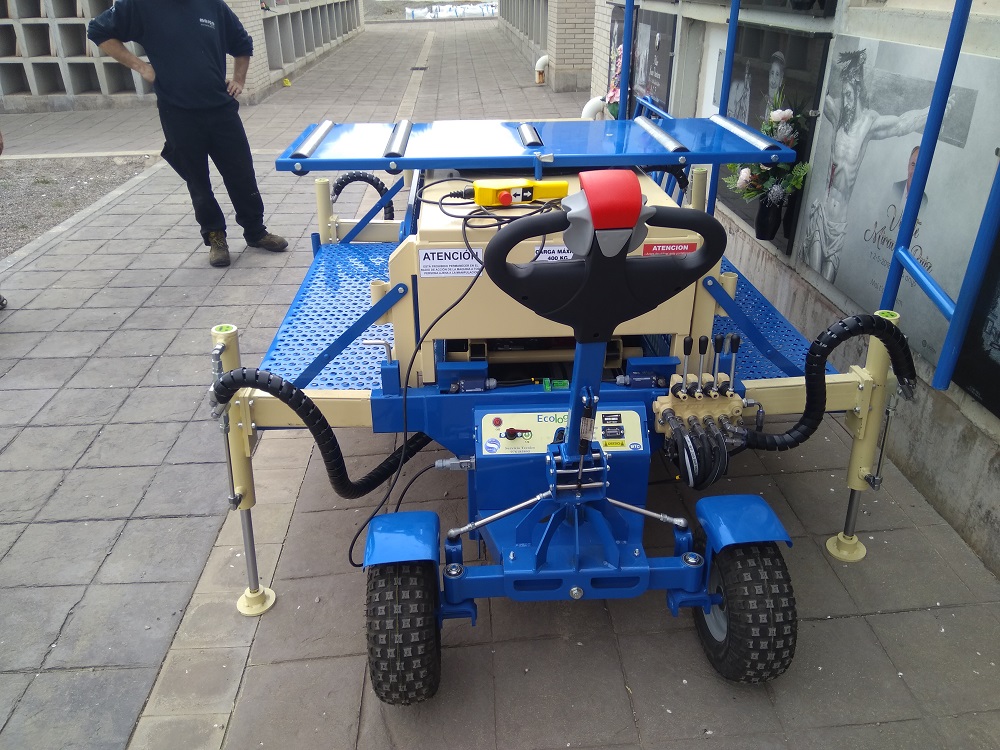 In MTC have their own manufacturing. Each lifting platform adapts to the features they need the client because their delegations and equipment commercial advise them of the type of platform they need and what is best It adapts to your needs.
comply with all certifications and all machines are certified and comply CE standards. The customer chooses the purchasing system: direct, rental, renting o leasing. Also, They have a preventive maintenance and service own technical.
Their Star products are: Elevated platforms, descenders and stairs guide, for greater safety.