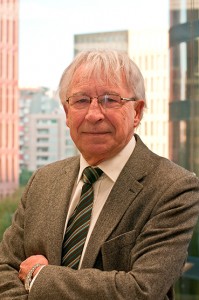 Director Funeraria Magazine, Gonzalo Amoros, has received well-deserved recognition of his professional career. This is the "Award for best director", a new award of the prizes regularly convenes The Guide Mortuary.
Amorós is one of the most experienced and professional travel within the funeral industry. During the award ceremony, Carmen Olmeda said his "professional work and charisma", defining him as "the best public relations industry" by the now defunct Antonio Alvarez (Interfunerarias).
The director of Funermostra, Beatriz Colom, congratulated on behalf of the entire team Gonzalo Amorós, "An excellent professional and a better person, he has always been very supportive, partner and ally of our show ".