For professionals in the sector
Funermostra 2021, it will be more than a fair, It will be the ideal place to answer all the questions that the pandemic has left us. Funermostra will be the scene of change. We will wait for you.
Debates and face-to-face and online presentations
Funermostra will address debates and presentations in
connection with experiences
international information on
following topics:
>New spaces. Distribution and protocols of funeral homes.
>New technologies as an unlimited element of approximation, not face-to-face and facilitators of the offer of services.
>The environment and its impact on consumable products, services and transportation.
>Job security. A new dimension
The XVI Funermostra Awards will be awarded, where those proposals that are committed to innovation and research in the different professional sectors that make up the Fair show. These awards are divided into the following categories:
Innovator item

Respectful towards the environment

best stand
Funermostra Award Winners 2019:
Best Stand Award:
FACULTATIEVE TECHNOLOGIES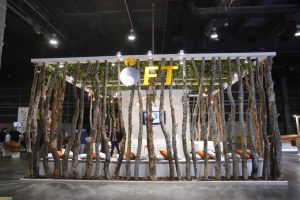 Prize innovative product:
BOX EXHIBITION OF RAMÓN CHAO URN