Para profesionales del sector
Funermostra 2021, será más que una feria, será el lugar idóneo para dar respuesta a todos los interrogantes que nos ha dejado la pandemia. Funermostra será el escenario del cambio. Te esperamos.
Debates y ponencias presenciales y "on line"
Funermostra abordará debates y ponencias en

conexión con experiencias

internacionales sobre los

siguientes temas

:
>New spaces. Distribution and protocols of funeral homes.
>

Las nuevas tecnologías como elemento ilimitado de aproximación

, not face-to-face and facilitators of the offer of services.
>The environment and its impact on consumable products, services and transportation.
>Job security. A new dimension
The XVI Funermostra Awards will be awarded, where those proposals that are committed to innovation and research in the different professional sectors that make up the Fair show. These awards are divided into the following categories:
Innovator item

Respectful towards the environment

best stand
Ganadores Premios Funermostra

2019:
Best Stand Award:
FACULTATIEVE TECHNOLOGIES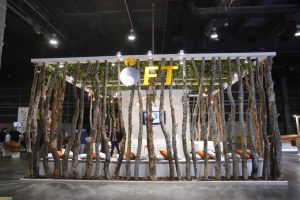 Prize innovative product:
BOX EXHIBITION OF RAMÓN CHAO URN