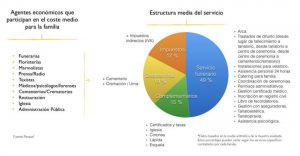 PANASEF (National Association of Funeral Services) He has presented its annual report,,es,as an x-ray,,es,with all economic and social data that revolve around,,es,funeral activity,,es,"With this report,,es,society will have a better view of what the funeral industry,,es,we believe it is a good exercise of transparency,,es,one of the main values,,es,ethical code of the employer ",,es,comments,,ca,This report is part of communication work for months he is taking,,es,out by the association in defense of the professionalism and transparency of a sector,,es,little bit,,es,known so far,,es,Data funeral industry,,es,They have died,,es,mens,,es,less than in the previous year,,es,where they died,,es,record of,,es,deaths since official data in our country,,es,The turnover of the,,es, a modo de radiografía, con todos los datos económicos y sociales que giran en torno a la
actividad funeraria.
"Con este informe, la sociedad tendrá una mejor visión de lo que es el sector funerario.
Also, creemos que es un buen ejercicio de transparencia, uno de los valores principales del
código ético de la patronal", comenta Juan Vicente Sánchez-Araña, presidente de PANASEF.
Este informe forma parte del trabajo de comunicación que desde hace meses está llevando a
cabo la asociación en defensa de la profesionalización y transparencia de un sector, poco
conocido hasta ahora.
Datos del sector funerario
Durante 2016 han fallecido 409.099 people (209.144 Ladies and 213.132 hombres), un
3,12% menos que en el año anterior, en el que fallecieron 422.276, cifra récord de
fallecimientos desde que existen datos oficiales en nuestro país.
La facturación de las 1.404 funeral companies operating in Spain during the year,,es,It has also fallen,,es,By remaining cost of services and stable to declining,,es,mortality over the previous year,,es,the sector's turnover has been,,es,millions of,,es,euros compared to,,es,million last year,,es,"Contrary to what might seem,,es,volume,,es,billing does not correspond exclusively to undertakers in billing sense,,es,strict,,es,but it involved up,,es,different economic agents such as florists,,es,media,,es,caterers ... ",,gl,Continued increase in cremations,,es,The number of families who choose cremation versus burial continues,,es,increase,,es 2016
también ha descendido. Al permanecer el coste de los servicios estables y ante el descenso de
la mortalidad respecto al año anterior, la facturación del sector ha sido de 1.430 millones de
euros respecto a los 1.471 millones del año anterior.
Según Juan Vicente Sánchez-Araña, "al contrario de lo que pudiera parecer, el volumen de
facturación no corresponde exclusivamente a la facturación de empresas funerarias en sentido
estricto, sino que en ella intervienen hasta 9 agentes económicos diferentes como floristerías,
Insurers, medios de comunicación, empresas de catering…".
Continúa el incremento de las cremaciones
El número de familias que optan por la cremación frente a la inhumación continúa en
aumento. Durante 2016, the 40,33% of the deceased were cremated and it is estimated that in the,,es,year,,es,This option reaches,,es,To meet this growing demand,,es,our country has,,es,the highest number of furnaces across Europe,,es,The sector continues to invest and the number of funeral homes continues to grow,,es,facilities mortuaries or funerals,,gl,for an average of,,es,This means that there,,es,viewing rooms death,,es,Family satisfaction,,es,In the report submitted by PANASEF,,es,They have been incorporated data produced by a,,es,external company on satisfaction of families who use funeral services,,es,For this we used the model NPS,,es,Net Promoter Score,,en,and it has surveyed more than,,es,families,,es,According to data obtained,,es
año 2.025 esta opción alcance el 60%.
Para poder cubrir esta creciente demanda, nuestro país dispone de 380 crematoria,
el número de hornos más alto de toda Europa.
El sector continúa invirtiendo y el número de tanatorios sigue creciendo. Now
existen 2.429 instalaciones de tanatorios o velatorios, con 7.050 salas, para una media de
1.120 fallecimientos diarios. Esto implica que existen 6,3 salas de velatorio por fallecimiento.
Satisfacción de las familias
En el informe presentado por PANASEF, se han incorporado los datos elaborados por una
empresa externa sobre la satisfacción de las familias que hacen uso de los servicios funerarios.
Para ello se ha utilizado el modelo NPS (Net Promoter Score) y se ha encuestado a más de
40.000 familias.
Según los datos obtenidos, the 97% of the families surveyed punctuate the service of,,es,undertakers with,,es,or more,,es,against a,,es,of users believe that service,,es,He had received some aspect to improve,,es,Among the reasons they value most users we find the humane treatment received,,es,professionalism in the negotiations and the quality of funeral facilities,,es,industry news,,es,The funeral industry publishes its annual report with all economic data,,es
empresas funerarias con un 7 o más, frente a un 3% de usuarios que opinan que en el servicio
recibido había algún aspecto que mejorar.
Entre los motivos que más valoran los usuarios nos encontramos con el trato humano recibido,
la profesionalidad en las gestiones y la calidad de las instalaciones funerarias.