Vivorecuerdo is a new service for mortuaries that is radically changing experience wake.
In an era in which the image is present in the form naturally in our day to day, Vivorecuerdo provides how to enter velatorios this reality in through our window memories. Relatives and friends of the deceased can share pictures of happy moments lived with that person, as well as messages of condolence, creating a tribute to the life of your loved one.
Our Experience shows that have this screen in the wake results therapeutic. The images have a very powerful evocative power and moments where the excitement is skin deep, such as funerals, the images They charge a power even greater. Each photograph of the deceased transports its loved ones who shared that moment with him. The memories come hard and with them, feelings. When you have been happy with someone, that feeling lasts and there is no better way to remember someone who reliving that feeling. The links between people beyond the death, that's what makes us human.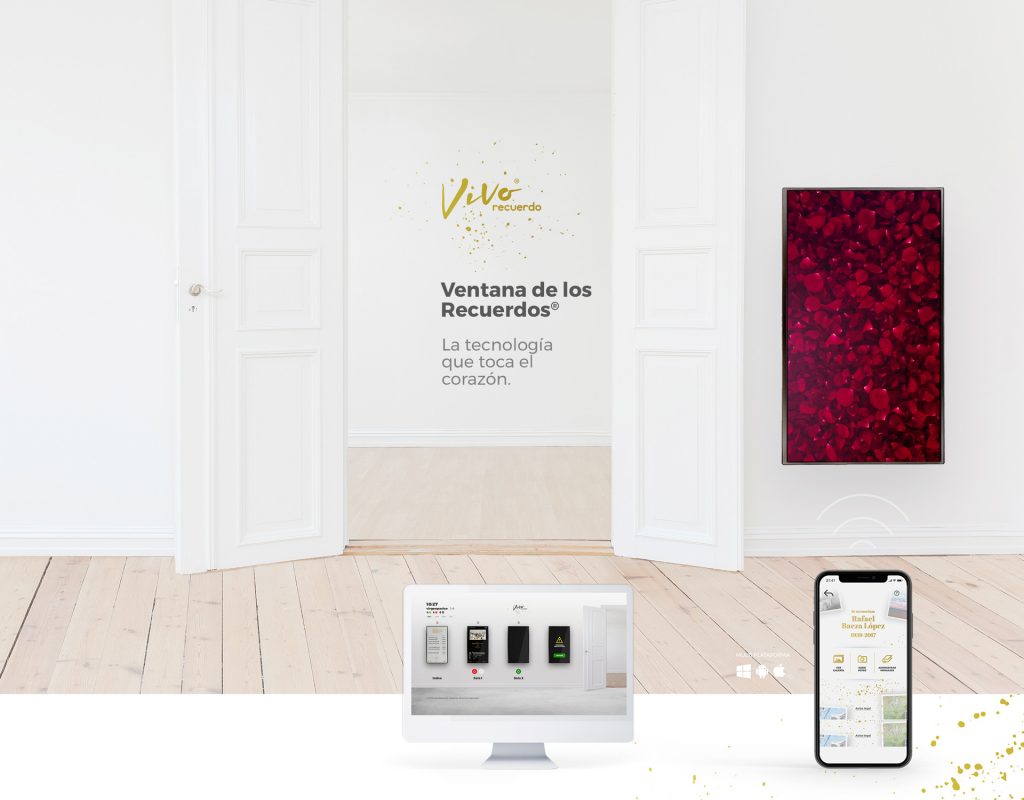 Vivorecuerdo provides a platform morgues they can offer their customers to easily moderate the contents that appear in the window of memories and allowing the other relatives and friends, assistants or not to wake, contribute their images or messages of condolence from anywhere in the world and in real time.
We chose Funermostra 2019 to present Vivorecuerdo internationally and may see visiting your stand.