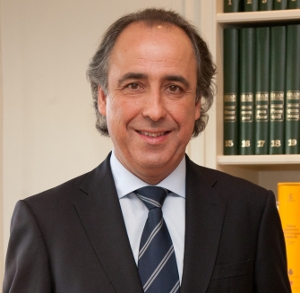 The International Fair of Products and Funeral, Funermostra, continues to make progress in the preparations for the next edition, where once again bring together the leading brands of the funeral industry and become essential meeting point for all professionals.
The appointment, Fair to be held in Valencia 22 nd to 24 May, showcase will feature a completely new and innovative business, but also with an attractive program of activities.
These, emphasizes the participation of Emilio lasted known speaker, who will speak at the Funermostra 23 May at 16 hours thanks to sponsorship from Unik Giem.
Lasted, degree in Economics and a Masters in Business Administration from ESADE, working in different universities and business schools, both nationally and internationally, and for more than 25 years working as a consultant, consultant and trainer in the first in the country.
During his lecture under Funermostra, develop the foundations of concepts like "Personal satisfaction and professional development impact", "Personal development as a basis of professional success" and "Self-knowledge and involvement in our performance".
"The participation of Emilio hard in Funermostra offers an excellent opportunity to hear professionals, As one skilled in the art, some keys to move forward in their personal and professional growth. We are confident that the initiative will be a great success because we know that his talks always end delighting those who come to listen ", Beatriz said Colom, director of Funermostra..
The presentation will be held in the conference room will be installed in Hall 2 level 2 Valencia trade fair. Seating is limited. Those interested can pre-register through the web.
Valencia, 4 March 2013