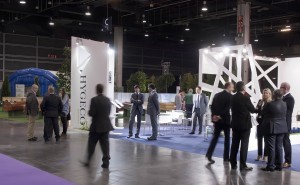 Funermostra, International Fair of Products and Funeral, will hold its next edition at Feria Valencia 27 nd to 29 th May 2015. This contest, biennial, It is the meeting point of reference for the Spanish funeral sector. Not for nothing, It is the only international event of the funeral industry held in Spain and brings together all professionals involved with this economic activity.
In each call, Funermostra organizes a program of activities that serves to complement its broad window, consisting of a comprehensive range of products and funeral services, from coffers, the crematoriums, mortuaries, private cemeteries, memorial spaces, Insurers, facilities and thanatopraxy, granite, marble, tombstones and sculptures, floral ornamentation, autopsy tables, chemicals, etc. In its latest edition gathered a total of 120 brands.
Each year Funermostra is visited by professionals from different countries. In this sense, It is noteworthy that for the next meeting, the show just closed the visit of the top entrepreneurs in Latin America. And is that the American Association of Parks Cemeteries and Funeral Services (ALPAR) has chosen this Spanish fair to celebrate its Board. Participation in Funermostra will ALPAR arrival in Valencia a large delegation of businessmen from Latin America. As indicated, will be about 50 employers who participate in the meeting and take the opportunity to visit the show and see first hand the Spanish offer funeral services and products.
Funermostra expected to gather in their next showcase the entire Spanish sector linked with the funeral industry and serve as a bridge between Latin American and European markets. The objective is to attract international quality professionals and all the purchasing power of national.