Following the acquisition of CLEM in 2020, GAM continues to bet on the manufacture of coffin holders, through a team with new manufacturing methods that will facilitate both the new models and the optimization of procedures to cut delivery times in all product families. Applying his experience in the field of lifting and digitization, Improvements in terms of safety level and simplification of processes will be incorporated into these models by means of small computers - called PLC - that will be incorporated into the machines. These will simplify manufacturing and troubleshooting, and they will help the operators of the sector to carry out burials and exhumations in a safer way, in addition to improving after-sales service.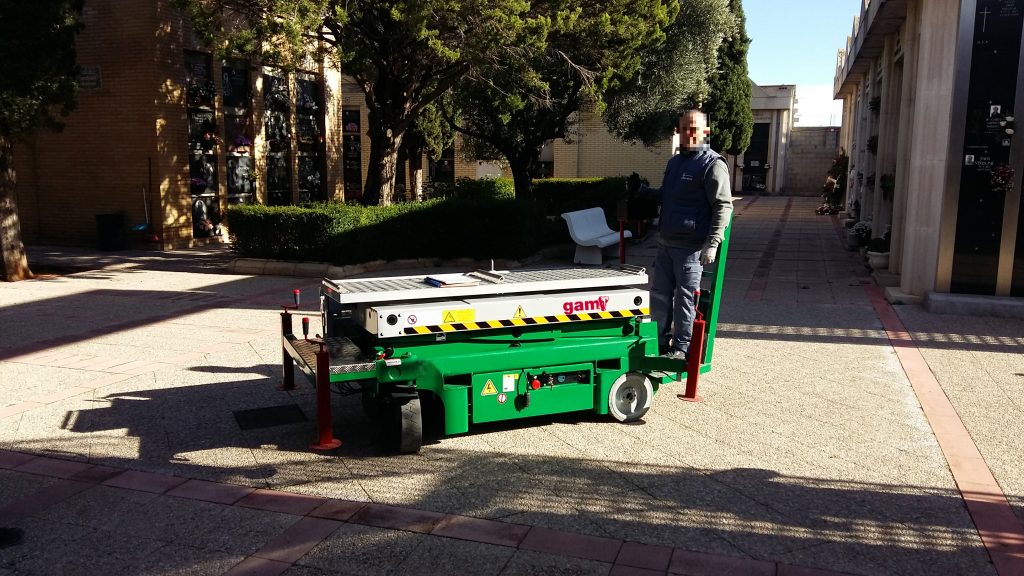 Thus, in this edition of Funermostra, GAM will present different models of coffin holders, among which stand out:
The DRACO model, the most sold today due to its performance ratio and good quality-price ratio, which maintains its versatility, being the only one capable of carrying out burials in niches that make corners or dead ends., without the need for great physical efforts or risk positions due to falls. Has manual or electric traction version.
The ARES, flagship of our offer, that you will soon have a much more powerful and safer motor vehicle with the option of choosing different capacities of electric motor power and can be registered.
The ORION model, with pedestrian version (compact) and operator on machine (standard), that maintains its power performance with two independent motors and the greatest reach in height of the scissor coffin holders on the market, reaching the 5 working height meters.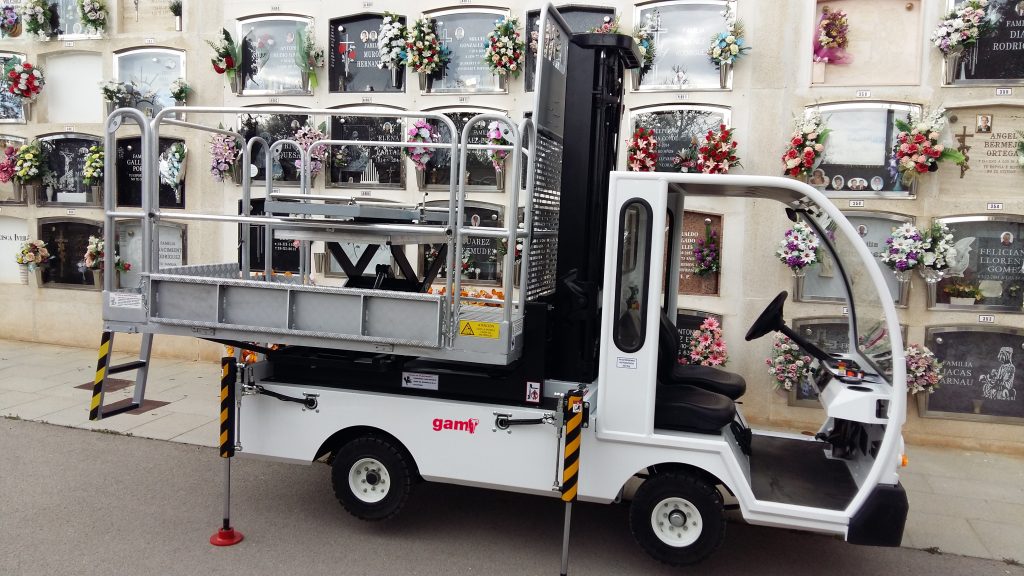 Also, at the GAM stand at Funermostra there will be a large selection of Magni brand scissors and lifting machinery (model ES0708EP) and Bravi (Leonardo model), adapted to carry out work at low heights both in cemeteries and for the maintenance of facilities in mortuaries and funeral homes.