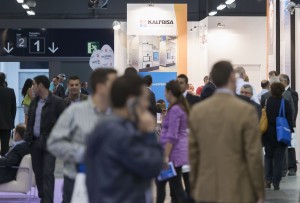 The business will be the main protagonist of the next edition of FUNERMOSTRA. From 27 and to 29 May total 40 potential international buyers from several Latin American countries will participate in the first edition of the International Business Forum, FUNERMOSTRA an initiative that has the support of IVACE, Valencian Institute of Competitiveness. Participants buyers come from markets with specific interest for Spanish companies which is a great opportunity for all exhibitors at the fair.
The selection of the groups that will be present at the Forum was conducted by ALPAR and FUNERMOSTRA. ALPAR is the Latin American Association of Parks and Cemeteries grouping among its associated companies 24 countries, mainly Latinomericanos.
Also, international assistance for buyers will be enhanced by two trade missions from Argentina and the Czech Republic and Slovakia. The first group will coordinated by the Argentina Federation of Funeral Services and Allied -FADEDSFYA- and the second by the delegation of Feria Valencia for the Czech Republic and Slovakia.