The new project aims to discover PANASEF is the interesting cultural and artistic heritage of our country cemeteries are 360 ​​cemeteries in Spain.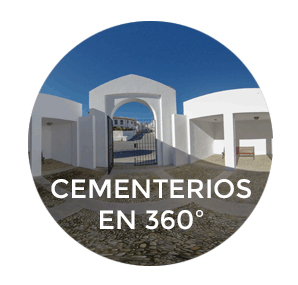 How they have done? In a first phase, They have been photographed cemeteries Roques Blanques (Barcelona) Monturque (Córdoba), Casabermeja (Málaga), Castrourdiales (Cantabria) and Bilbao. Also, It is scheduled to be photographed the necropolis of Cambados, Montánchez and Yuste, inter alia. some graveyards They noted for their cultural and artistic wealth.
In later stages of the selection will be extended cemeteries in order to have a representative sample of graveyards in all areas of Spain.
Photography technique will allow 360 users observe the cemeteries like we were in person in them and dive on stage.
according to PANASEF, "From the funeral sector they are making much effort and there are many initiatives that aim promote the heritage of cemeteries. With this project, that we will expanding in the coming months, we want to publicize and promote the graveyards your visit. In Spain more than 100.000 people visit annually our cemeteries and increasingly, They are opening up to society ".