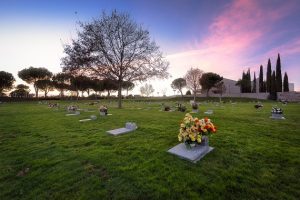 PARCESA is a private organization that provides for more than,,es,years integral funeral services in the Community of Madrid,,es,since January,,es,in the Principality of Asturias through Noega Funeral,,es,Its main objective is to offer the relatives of the deceased personalized attention,,es,responding to their needs efficiently and with the utmost respect,,es,It has a team of more than,,es,faithful to the vocation of service with the company and specific training to meet people grieving process,,es,PARCESA also has a strong commitment to quality service,,es,Information security,,es,respect for the environment and social responsibility,,es 25 años servicios funerarios integrales en la Comunidad de Madrid y, desde enero de 2017, en el Principado de Asturias a través de Funerarias Noega.
Su principal objetivo es ofrecer a los allegados del fallecido una atención personalizada, respondiendo a sus necesidades de forma eficaz y con el máximo respeto. For that, cuenta con un equipo de más de 200 professionals, fieles a la vocación de servicio de la compañía y con formación específica para atender a personas en proceso de duelo.
PARCESA tiene además un firme compromiso con la calidad de sus servicios, la seguridad de la información, el respeto al medio ambiente y la responsabilidad social. Its management is certified under international standards ISO,,es,ISO,,en,e ISO,,en,and has been licensed for use of the mark Madrid Excellent,,es,Nowadays,,es,It offers its services through these centers,,es,equipped with multi-denominational chapel,,es,Cafeteria,,es,florist and parking,,es,La Paz Park Cemetery,,es,Alcobendas,,en,hectares,,es,burial units available with temporality from,,es,renewable in perpetuity,,es,Funeral of La Paz,,es,Equipped with the most comfortable facilities and surrounded by a natural environment,,es,Dispose of,,es,rooms and three crematoriums,,gl,morgue M40,,es,A bioclimatic building with modern facilities to ensure the comfort and tranquility,,es,Large garden area called 'Garden of Sosiego',,es,Has,,es,island,,lv,morgue Villalba,,es,Collado Villalba,,es 9001, ISO 14001 e ISO 27001, y ha obtenido la licencia para la utilización de la Marca Madrid Excelente.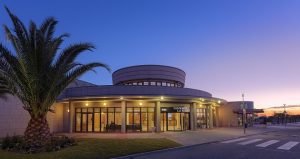 En la actualidad, ofrece sus servicios a través de estos centros, dotados de capilla multiconfesional, cafetería, floristería y aparcamiento:
Parque Cementerio de La Paz. Alcobendas (Madrid)
With 40 hectáreas de superficie, dispone de unidades de enterramiento con temporalidades desde 10 a 100 years, renovables a perpetuidad.
Tanatorio de La Paz. Alcobendas (Madrid)
Dotado de las más confortables instalaciones y rodeado un entorno natural único. Dispone de 17 salas y tres hornos crematorios.
Tanatorio M40 (Madrid)
Un edificio bioclimático con modernas instalaciones que garantizan la comodidad y la tranquilidad. Amplia zona ajardinada denominada 'Jardín del Sosiego'. Tiene 18 salas.
Tanatorio Villalba. Collado Villalba (Madrid)
Surrounded by gardens at the foot of the mountains of Madrid,,es,features,,es,rooms and crematory,,es,Morgue Garden Noega,,es,Gijón,,en,Asturias,,es,building in a singular enclosure,,es,m2 with large gardens,,es,Attention,,es,parcesa@parcesa.es,,la,STAND D12,,en,Parcesa presents its services in Funermostra,,es, cuenta con 6 salas y horno crematorio.
Tanatorio Jardín de Noega. Gijón (Principado de Asturias)
Edificio singular situado en un recinto de 5.000 m2 con amplias zonas ajardinadas. Tiene 5 salas y horno crematorio.
Atención 24 hours
918061800
parcesa@parcesa.es
PABELLÓN 2 NIVEL 2 STAND D12