FUNERAL PRODUCTS is one of the companies that trusts FUNERMOSTRA to present its news to the sector. And more in a year like this, in which mobility has been severely restricted. The Dutch firm will present its new catalog at Feria Valencia, which includes what is a milestone: the development of an exclusive line of products under the FP brand and developed by the company's design department. We talk about all this with your Managing Director, Ruud van Beurden.
What news from Funeral Products can we see at Funermostra 2021?
We are going to present our catalog at Funermostra 2021 of urns and jewels, we just released now, and that contains news such as the change in the manufacturer of our metal and brass urns, as well as the first line of products such as urns, bracelets and jewelry that we launch with our own brand, FP, that we have developed thanks to our design department. So that, this year we propose many new items that are included in the catalog.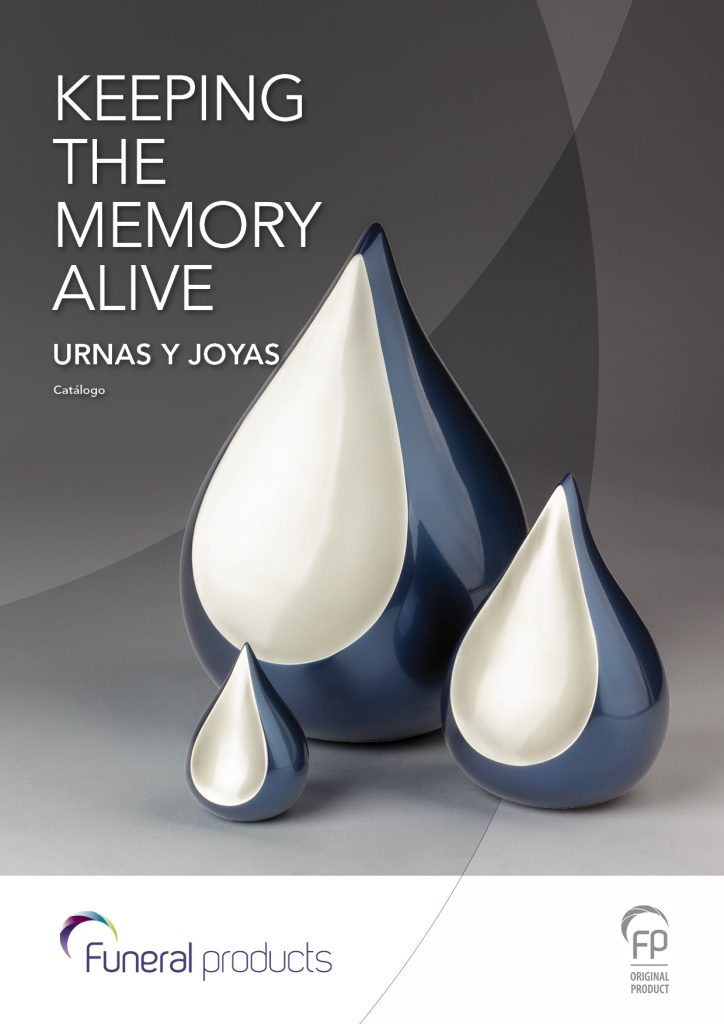 What is the current positioning of Funeral Products in the market? What medium-term growth objectives do you propose??
We are a leading European company in the field of funeral urns and jewelry. We are specialized and our catalog is vast, and our presence throughout Europe is very notable. Our goal is to continue offering a great deal on urns and jewelry, adapting to the particularities of all markets, since we cannot forget that the legal framework for ash dumping that prevails in Germany or Great Britain is very different from that of Spain, for example.
In the same way we also want to position our FP brand, giving it more exclusivity, as we will show in Funermostra.
On the other hand, I want to mention that in Holland we have an exclusive columbarium project that we are preparing in collaboration with one of the most important football clubs in the Netherlands.. It is an initiative about which we will be able to give more information very soon., and that we are planning to develop in other European countries.
Is innovation the differential factor for Funeral Products in the sector??
effectively, because everyone brings urns in many different ways, but we differentiate ourselves with design and quality. We do not want to differentiate ourselves by price, although we are also developing cheaper wooden urns to be able to be present in all market segments. For this we take advantage of our international knowledge. From experience we know if it works in the Netherlands, in other European countries it will work. Each country has its own tastes, and we adapt to each particularity in the assortment we offer. It is an enormously important marketing and innovation task.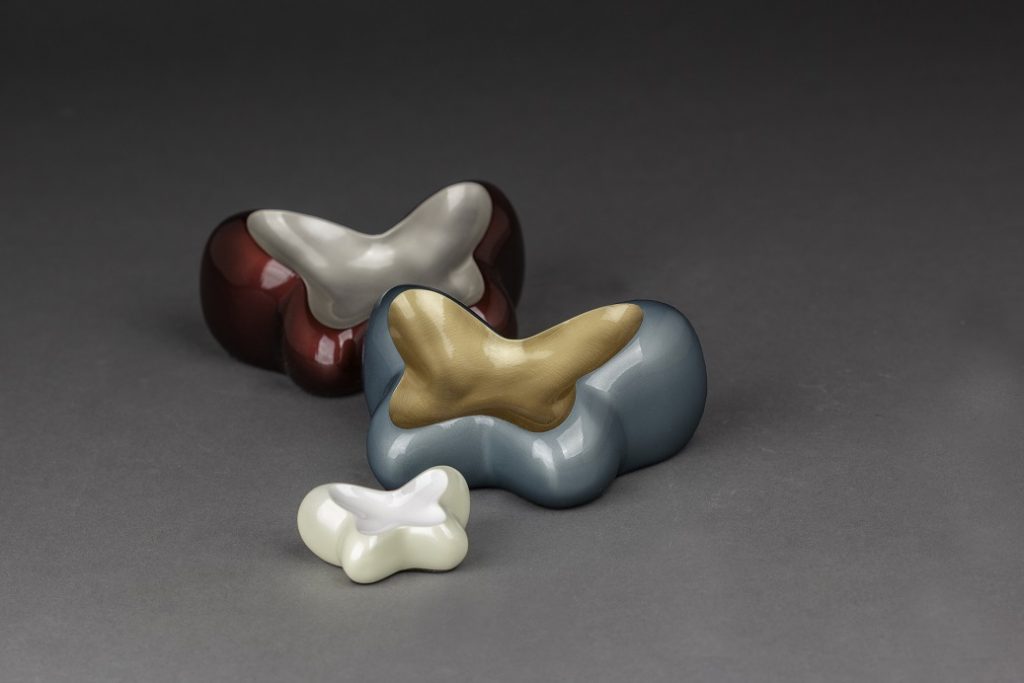 Are the souvenir options offered by Funeral Products on the market? How does the Spanish market behave compared to other countries?
The southern European market is more traditional by definition, because there is more room for classic burials. But the truth is that incinerations - and now with covid-19 we are seeing it- are increasing throughout Spain, with data reaching up to 60% or even more.
In the Nordic countries we have a tendency that is to take the fingerprint of a deceased person, with which we generate a jewelry catalog with the fingerprint that is offered to the family. In Spain this trend has not yet occurred, but we trust that it will soon become general. It would be good, in this way, to allow ashes to be deposited in funeral homes for a longer time, because in this way we can give these families more time to calmly reflect on the fate of the ashes. In this sense, the trend is that mortuaries in Spain gradually conserve the ashes in order to better think about what to do with them.
On the other hand, it is a fact that in Spain there is between a 70% and a 80% people covered by death insurance, which includes an urn among the covers. For this reason we are offering insurance companies an improvement of the ballot box., so that for a small extra amount, families are offered a range of higher quality and aesthetics.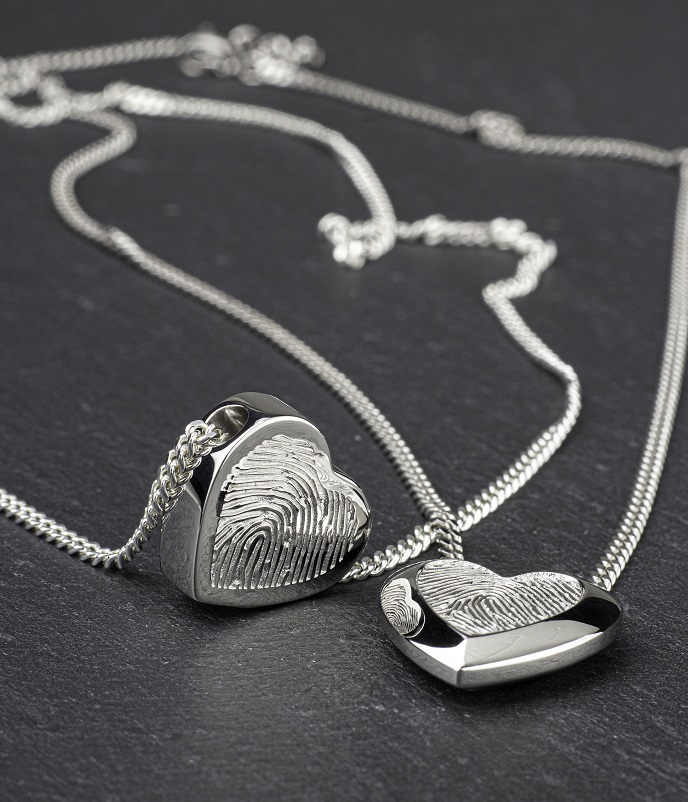 Has the pandemic and its impact on the funeral industry had consequences for Funeral Products?
In the first wave, we were surprised that many sectors contacted our company to ask for bags., masks, etc, which are items that Funeral Products practically does not work with. In this sense there was a lot of panic, although now this is over and there is more tranquility.
Regarding the behavior of the market, it is evident that there is less attendance at funeral homes. Despite this, we remain stable in our turnover, since we have not noticed neither decrease nor increase in demand.
How do you rate the behavior of the sector in the face of the consequences of covid-19?
In Spain, the performance of the sector has been exemplary, with many hits during the first wave. One of the advantages that the country has had is the great arrangement of rooms, crematoria and mortuaries, as pointed out in the latest PANASEF study. An organization that I should especially speak about since it is doing a very good job, as demonstrated by the fact of achieving the vaccination of funeral sector personnel in some communities, who are on the front line with the deceased and with relatives who may be ill.
One of its product lines focuses on the memory of pets. Do you consider it to be an expanding business opportunity?
There are two types of clients who work with pet cremation: mass cremations sent by veterinarians and then very respectful crematoria that work as a funeral home for people, that allow pets to be dismissed prior to cremation, that offer the possibility of purchasing ballot boxes, jewelry and other souvenir products. In fact, we are working on developing an insurance for pets with a ballot box with a Spanish insurance company.
People spend a lot of money on their pet, and also with cremations, that will be in great demand in the future, because no one has a problem keeping their pet's ashes at home, for example in a memorial candle. In this sense, the sector has good prospects. Already in 2010 it was said and the market has only grown, to the point that European groups are currently installing pet crematoria across the continent.
How do you value Funermostra as a showcase for the exhibition of its novelties before the sector?
Funermostra's role is essential, both at the level of product presentation and commercial and social relations. It is a fair that is given a lot for these things, and now that it is difficult to travel with the products it is much better to see all the news in the same space, because what is not seen, Not for sale. We are now sending many samples of our new catalog to funeral homes throughout Europe., but at a fair this is not necessary, because in three days we solve all the doubts. The fairs, and specifically FUNERMOSTRA, they are very important.