During the 15th edition of Funermostra, Funeraria Magazine It will be present through its own stand (N2-P2-Square Press) by which part of your team will promote the unique technical and independent journal published in Spain on such a large sector, while unknown, as the funeral. Nearly 30 years of experience behind them, magazine is an indispensable reference for all professionals who want to know the changes and developments that occur in this area of ​​activity, as well as major fairs and events held funeral.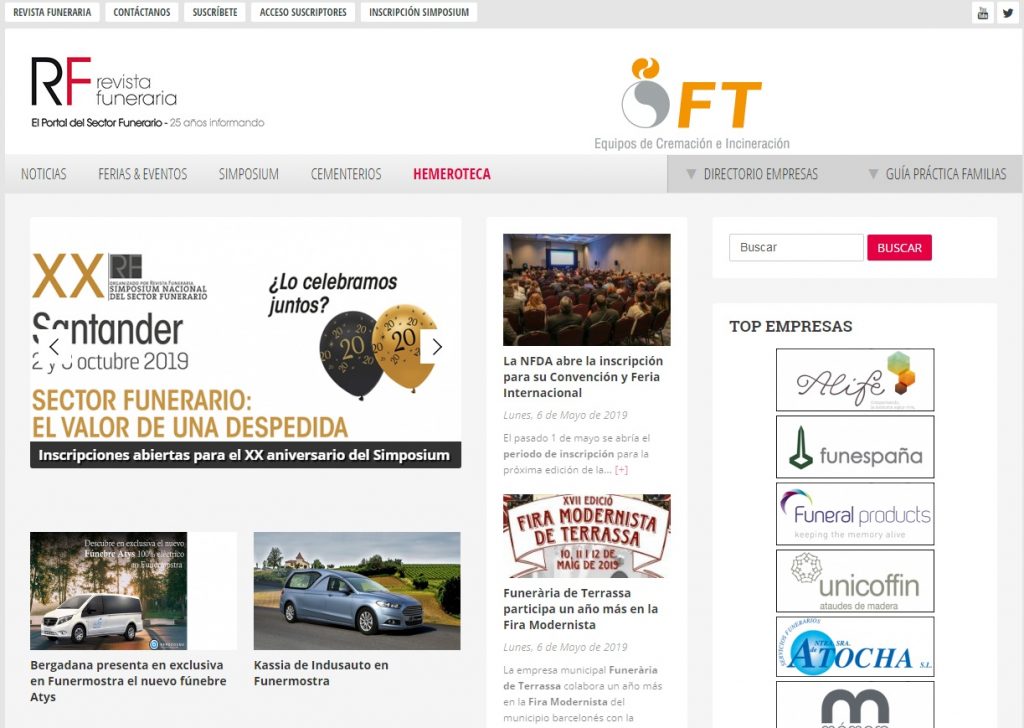 Since the first edition of the show, in 1992, the publication has exhibited in all the calls and it has prepared a special surprise: an update in design, which undergoes from the number 148. Likewise, Funeraria Magazine It is making new investments in digital marketing with the aim of establishing a new strategy SEO / SEM positioning and thus enhance their website (www.revistafuneraria.com), which since its launch in 2013 It is presented as the main information portal of the funeral industry, by sections of great interest as the Hemeroteca, It is containing all issues of the publication, desde el primero editado en 1991 hasta el más actual.
By other part, Funeraria Magazine as well will take advantage of their stay at the fair to promote the twentieth anniversary of simposium National the funeral industry, which it takes place on 2 and 3 of the next October in Santander and for which the period of Registration is now open. Itinerant character and figure participation exceeding 200 Congressmen in the most recent editions, It has become an unmissable event for funeral professionals our country, not only for its high convening power but by the recognition participants speakers and the quality and relevance of the issues raised. Funermostra attendees will have the opportunity to learn our stand on this very special event where we expect them all.