Again coinciding with Funermostra 2019, uncircumcised will present the 22 nd to 24 May their latest developments for graveyards and inform its current and future customers the result of a year of effort.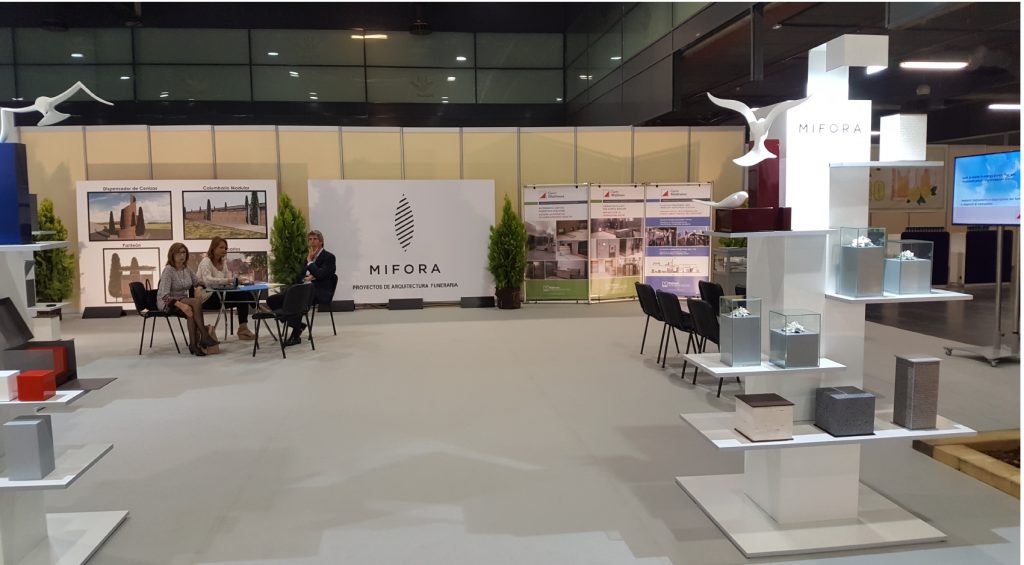 Design and innovation are the pillars on which develop their proposals. Por ejemplo, in the field of funeral architecture proposed new building systems for columbarium increasingly simple, safer, made with technical materials. Also new ash scatterers cemeteries for those who need to perform this service for controlled. In Mifora you will find unique facilities, with all the technology necessary to perform this function with maximum guarantees and closing the circle, so that the water used returns to its origin or reused for watering gardens.
They shall also provide new models and especially biodegradable ecological urns as solutions present and future to preserve the environment. They have put special effort in developing these products both at design, selection of materials and protective measures for transport, thus achieving unparalleled product quality and efficiency and, also, it is certified.
But above all these proposals, make special mention of the product star of this edition. They will present first for the sector in your SYSTEM AUDIOVISUAL CUSTOM (SAP). This is a new service to offer the families. It consists of making a projection - tribute the loved in the time of the farewell ceremony, which it takes place at the funeral home.
Of the Just as in his day music became part of these acts, Now comes the image in full force. With the invaluable assistance Led Dream, partaker company this reality, technology have own to make it possible. A giant step in the new formats ceremonies to be performed, to adapt to changing times.