The coach and writer will give a motivational speech on the first day of the contest, due to take place from 22 nd to 24 May.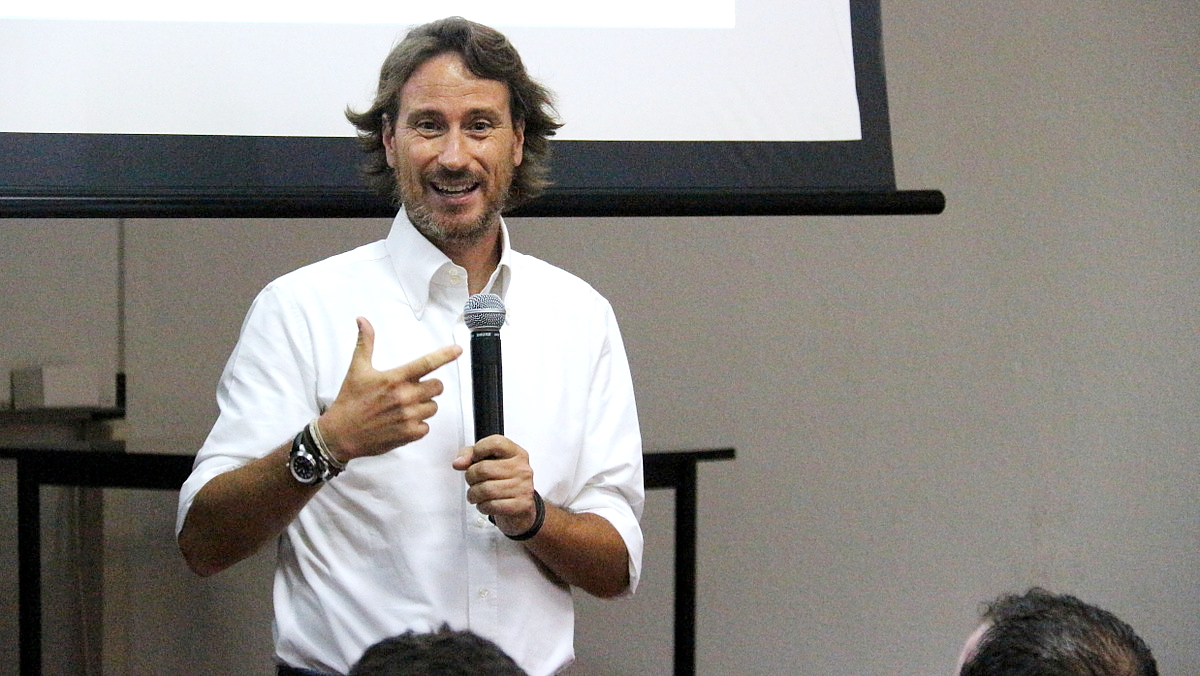 "I am not an expert in anything. I just copy and paste what the experts say and transfer these ideas to the public to help them think ". So, more or less, many begin talks Victor Küppers, writer and coach who has already confirmed their participation in the next edition of Funermostra. Küppers is one of the most prestigious speakers today. Says devoted to training by vocation and believes in the possibilities of all people.
Funermostra host on Friday, 24 May at 12h motivational talk Küppers, originario Eindhoven (Holland) but living in Barcelona since childhood. It will take the title 'Living with Enthusiasm' and, in her, will offer an optimistic outlook on life. He also reflect on how we are in everyday acts through anecdotes, humor and some critical look.
The writer does not much like the term coach. Rather it defined as a speaker and trainer. He holds a degree in Business Administration and Management, Doctor in Humanities and professor at several universities and business schools, as the International University of Catalonia, the University of Barcelona, the IESE one he ESADE. His presentations are followed by thousands of people, that look for, among other, find the key motivation in their lives.
The paper promises to be interesting and a success that, Funermostra from those invited to attend.
Funermostra 2019, What else find?
Funermostra, the leading event for funeral products and services is preparing for its fifteenth edition, , which will take place between 22 and 24 th May 2019 in Feria Valencia. This new edition is going to prioritize the growth and internationalization of the exhibition, , not just from a commercial perspective,, but also in terms of demand..
At its last edition,, the exhibitors at Funermostra included companies from Spain, Colombia, Italy, Portugal, Brazil, Argentina, Germany and France. . This means that the event increased internationalization by 37%. In 2019 the idea is to grow even more. . Business people from the funeral sector in more than five Latin American countries, including Costa Rica, Brazil, Argentina, Mexico and Bolivia have already confirmed their participation in Funermostra, an unmissable event for finding out about new products and trends in the sector both in Spain and abroad..